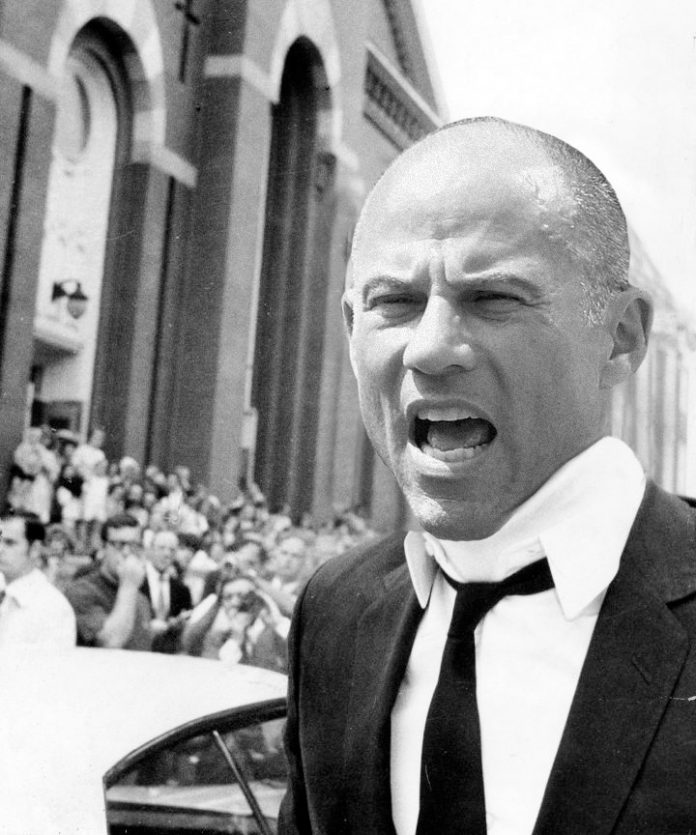 RUSH:  I think Michael Avenatti blew it.  I don't think he learned the lesson from Ted Kennedy.  Avenatti, when making his first public comment and his first public appearance after being charged with domestic violence, he should have come out with bandages on his head. You know, those new Band-Aid strips you put over the eyebrow, they put 'em on you in the hospital. Maybe had his arm in a sling, bruise up his face with some makeup and stuff.  Should have gone that whole route.
I mean, Ted Kennedy came out after he had killed Mary Jo Kopechne at Chappaquiddick, the first sign of Ted Kennedy he was wearing a neck brace. He made himself out to be a victim.  He had struggled valiantly to save that car, save Mary Jo.  In the process he had done great, great damage to his senatorial neck and spine.  And of course, Avenatti comes out, just blew a big opportunity here.
I mean, if you're gonna play the victim, play the victim.  You don't half bake it.  You gotta commit to your story.  And if the woman turned on you and struck you, should have had some evidence of that out there.  I warned people about this guy.