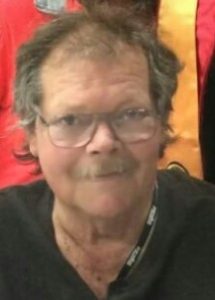 Charles "Pete" Fite was born the son of the late Charles B. Fite and Charlene Davis Fite, on February 15, 1950 in Albuquerque, New Mexico and died June 28, 2018 at his home in West Plains.
He was united in marriage November 5, 1969 in Clovis, New Mexico to Bonnie Sterrett.
He is survived by his wife, Bonnie Sterrett Fite, of the home, West Plains, Missouri; three children, Peter Fite and wife Barbara, Culman, Alabama; Kathy Alexander, West Plains, Missouri; Matthew Fite and wife Alyson, Broomfield, Colorado; one brother, Walter Fite and wife Pam, Missouri City, Texas; one ssiter, Saundra Cunningham, Mountain Grove, Missouri; four grandchildren, Ethan Alexander, West Plains, Missouri; Katie Fite, West Plains, Missouri; Vivian Fite and Charlotte Fite, both of Broomfield, Colorado.
He was preceded in death by his parents.
He graduated from the West Plains High School with the class of 1968. He was looking forward to attending his 50th year reunion in September. He was proud of being a Zizzer alumni. After high school he worked as a cowboy in Texas; then moved to Independence, Missouri, where he worked for a tow truck company. He moved back home to Lanton, Missouri, where he helped his dad run the charcoal kilns. After the charcoal kilns closed down, he and his wife were a truck driving team.
Visitation services will be held Monday, July 2, 2018 from 6:00 to 8:00 p.m. at the Carter Funeral Home Chapel, West Plains, under the direction of Carter Funeral Home, Inc., West Plains