Artist's illustration of protoplanets forming around a young star. Credit: S. Dagnello; NSF/NRAO/AUI Three exoplanets are in the process of being born around...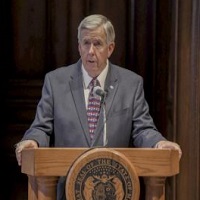 Listen to Missourinet's presentation of Republican Governor Mike Parson's Monday evening rare address to a joint session of the state Legislature at the state capitol...

Listen to The Dave Ramsey Show on 105.1 News Radio KWPM 1450 Monday – Friday 6A-8A
The Rush Limbaugh Show - 11AM-2PM
RUSH: So I want to take a different direction here. There's stuff happening that's really important that's been overshadowed by the summit and some...